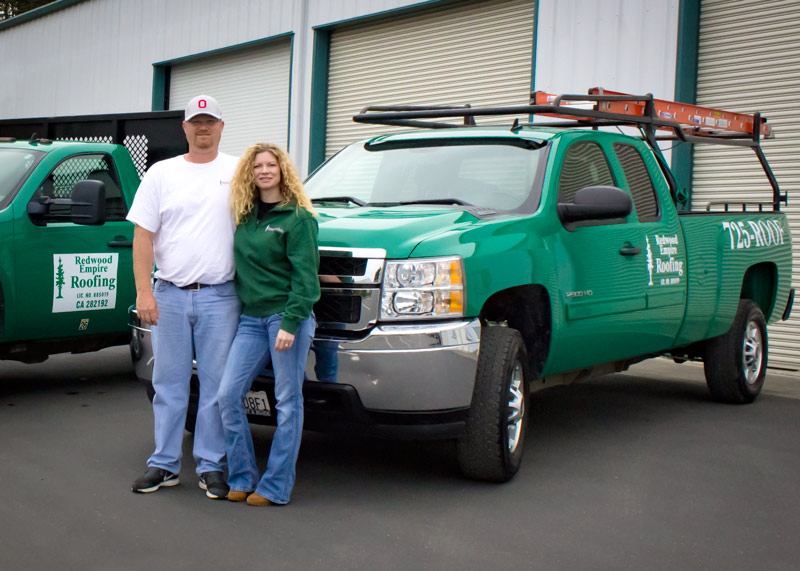 In 1999, Redwood Empire Roofing opened for business in Fortuna, California, comfortably providing a range of roof systems to Eel River Valley businesses and residents. Redwood Empire Roofing specializes in composite shingle, metal roofing, as well as multiple single ply roof systems.
Incorporated in 2004, Redwood Empire Roofing, Inc. expanded its capacity to offer both commercial and residential roofing services with Free Estimates to all of Humboldt County. The roofing services even extend to outlying areas such as Shelter Cove and Alderpoint.
Since then, Redwood Empire Roofing underwent the rigorous screening involved in pursing and completing Public Works roofing projects. Redwood Empire Roofing completed multiple Public Works projects as a Certified Small Business in Humboldt County as well as into northern Mendocino County.
A few completed Public Works roofing projects include the following customers:
Bureau of Land Management
California Conservation Corps
City of Eureka
Rio Dell School District
Trinidad Unified School District
Redwood Empire Roofing applies the same diligence gained from experience with Public Works projects to pursue and complete quality roofing for Humboldt County businesses and residents. When quality counts, call Redwood Empire Roofing.