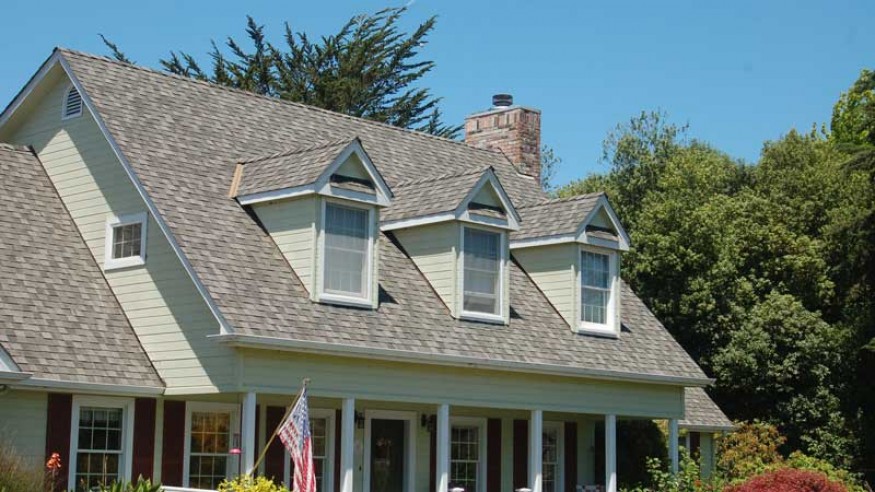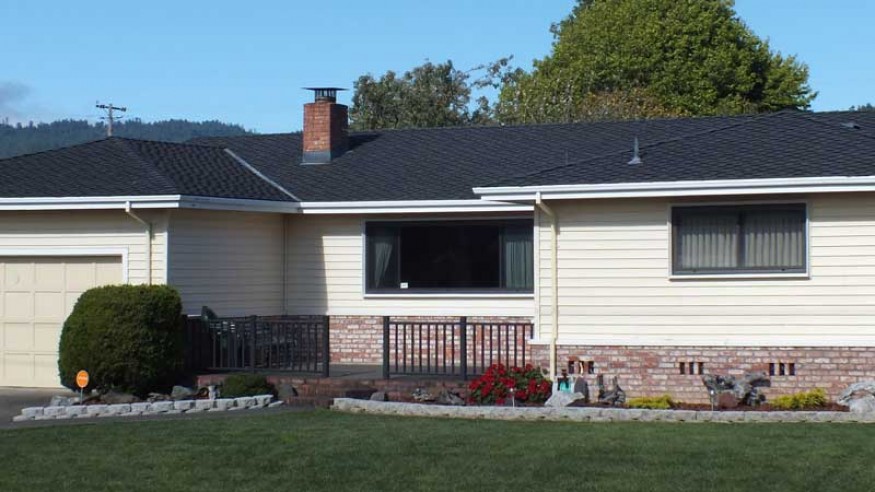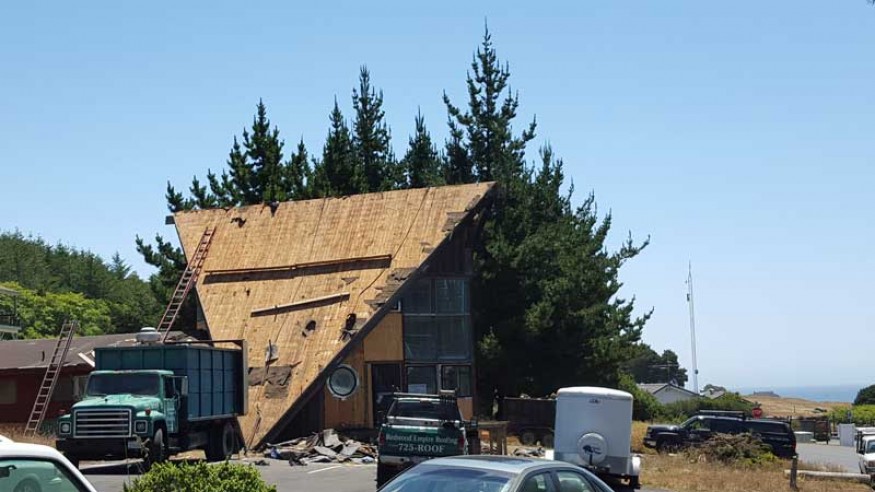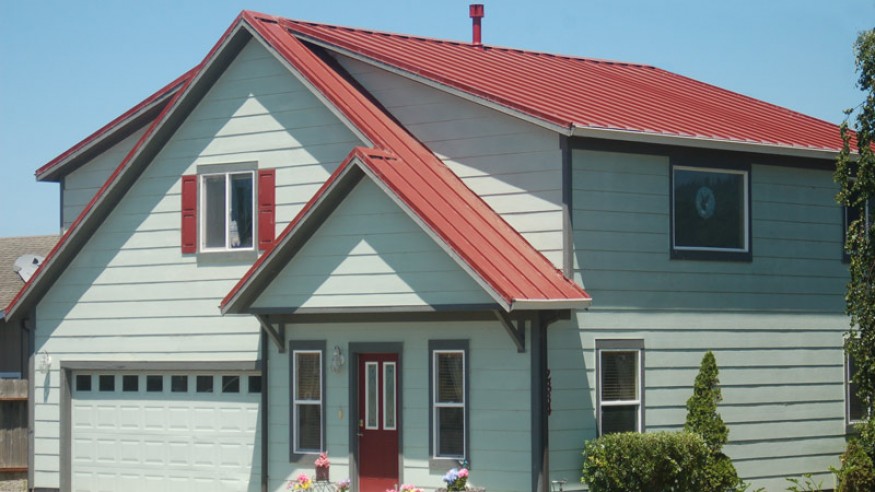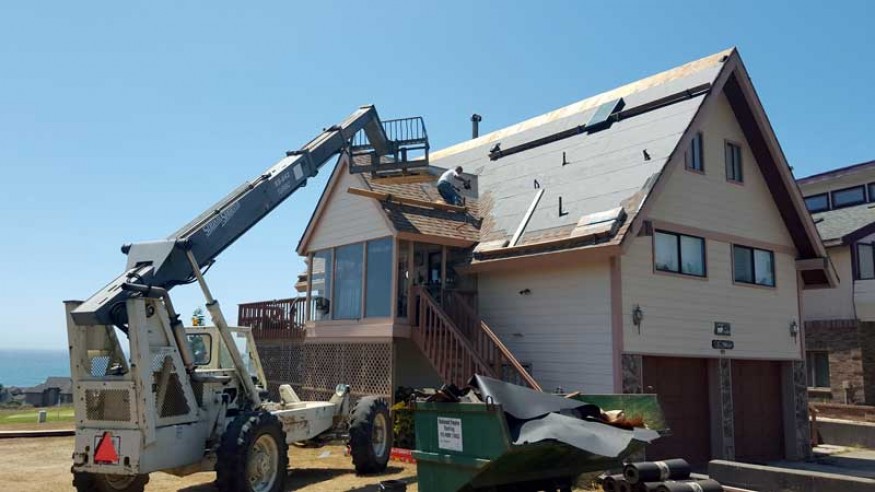 Tear-off & Recycle* Asphalt Shingle roofs–Our team of professionals remove existing roofing and recycle shingle debris (composition roofs with a layer of wood shakes not eligible for our recycle program, all other asphalt shingles are recycled and utilized in road construction). We prepare the roof deck for roof system installation, apply a water proofing barrier to the roof deck and install the homeowners' chosen reliable roof type.
* Unfortunately, the recycled shingle program has been suspended until further notice 
We provide an aesthetically pleasing and robustly protective roof system for your new home. When you want a guaranteed quality roof system, call Redwood Empire Roofing.
Moss Removal prevents composition roof leaks by removing the problem moss before it allows a leak. Gutter Cleaning makes sure all water drains properly from the roof and prevents ponding or spilling which may cause leak issues.
Our responsive team of professionals repair leaks or storm damage with quality workmanship. We can patch your roof, replace vents, reseal piping, and replace skylight or chimney flashings. When you call on our quality repairs, we do what it takes to make sure your roof is protecting your home, especially from those heavy North Coast showers.
Gutters
Not offered as a stand alone service.
Update the gutter system to match the quality and workmanship of the new roof. We fabricate K-style gutters onsite with high quality metal, manufactured with durable nonfading paint of your choice.
Do you have a Low Slope (Flat) Roof or a Steep Slope (Pitched) Roof?
Options
We custom fabricate the homeowners' roof of choice onsite using our New Tech Machinery SSH Metal Panel Machine using a high quality metal coil.
Custom Fabricated Metal Roof System
26 gauge metal: used for quality residential roof systems. PDF of Colors
24 gauge metal: thicker metal, used for industrial grade commercial projects as well as high exposure residential roof systems.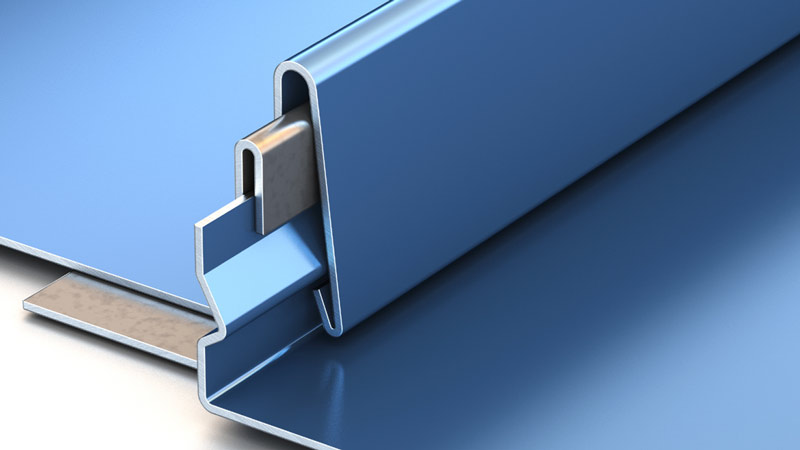 Provide a durable protective barrier from the elements. Asphalt shingles combine asphalt to combat the weathering elements and the toughness of fiberglass, safeguarding the homeowner and their investment.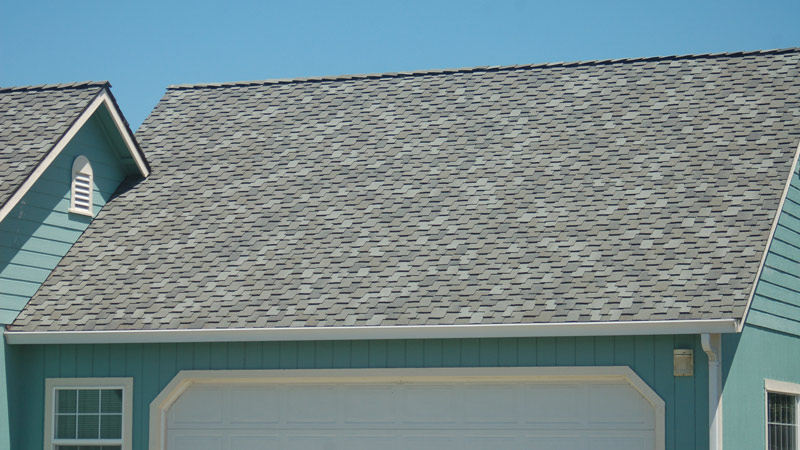 Concrete Tile
Made from sand, water, cement and pigments, the Concrete Tile endures a rigorous curing process, ensuring a sturdy tile that prepares them to withstand the elements with resilience necessary for a long-standing, protective roof application. Available: High Profile Tiles or Low Profile Tiles. Plus, light-weight tiles for residential reroofing projects available.
Clay Tile
Crafted from Clay, created to produce beautiful, all natural roofs with the rustic traditional look, and functional enough to meet all the requirements of modern roofing. Available: Plain Tiles, High Profile Tiles, Low Profile Tiles, Extruded Tiles or Marseille Tiles.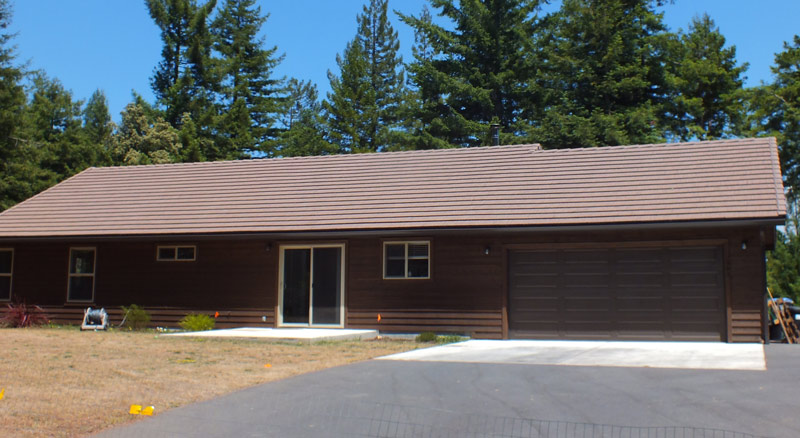 Options
A torch-down, granulated rolled roofing system. This roof system is mechanically attached over a fiberglass base sheet for maximum waterproofing.
We expertly apply a Polyvinyl Chloride (PVC) or a Thermoplastic Polyolefin (TPO) single-ply membrane to protect and watertight a low slope roof. This roof system is mechanically attached or fully adhered to the substrate utilizing a heat-weld seal. PVC or TPO options are Energy Star qualified and Cool Roof Rating Council (CRRC) certified.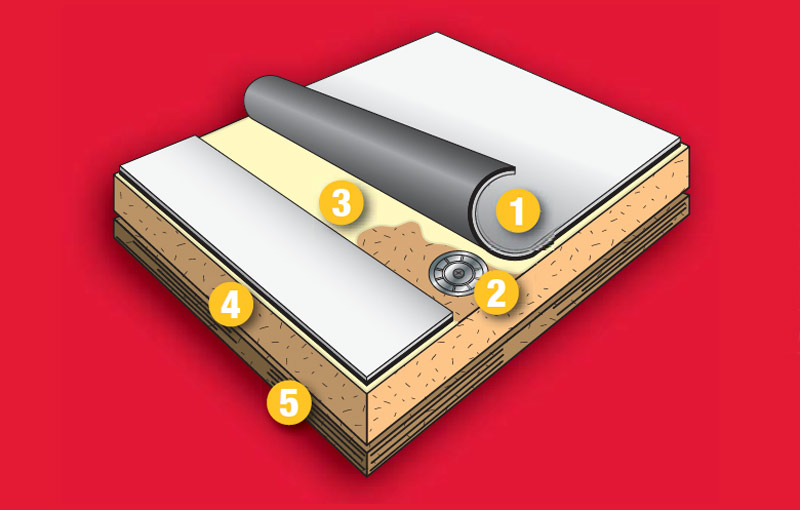 We can add slope to an existing flat roof with a Tapered Insulation system to eliminate any preexisting ponding water or drainage issues.